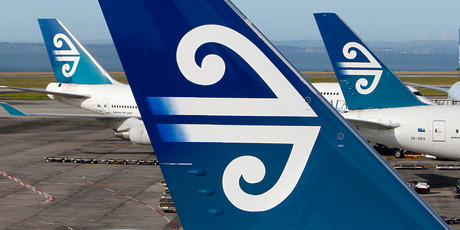 Workers worry as airline looks to save $3 million a year by moving staff to IBM outfit.
Air New Zealand plans to outsource some of its contact centre work in a bid to cut costs.
Under the proposal, about 70 temporary staff handling domestic and short-haul inquiries will be shifted from the airline's own operation to a call centre that will be part of computer giant IBM's "New Zealand Delivery Centre" being established with Auckland's Unitec Institute of Technology.
The move would save the airline about $3 million a year.  Workers say they are worried that it is the start of a move to outsource permanent contact centre roles and could lead to a reduced customer service.  IBM has a similar setup at the University of Ballarat near Melbourne where students work at the delivery centre as part of an "earn as you learn" programme.
Air New Zealand says the partnership would boost its contact centre capability and enhance customers' experience.  As at Ballarat, IBM would use students at the call centre.  "This would offer the benefit of a part-time workforce which can be called upon at short notice to ensure extra support is provided to customers and staff at times of high demand."
The airline is now in the midst of consultation with all its 431 contact centre staff on the proposal that could come into effect from March 31.  One worker said although still a proposal, based on previous experience "the decision has pretty much already been made".  The worker, who did not want to be named, said more information would be made available to staff over the coming week but it was optional to view and anyone who did so would have to sign confidentiality agreements and be supervised while looking at the data.
The Engineering Printing and Manufacturing Union said it did not believe outsourcing was the best solution.  "We're concerned that the company has gone straight to outsourcing without working through the areas around profitability in the business first," said assistant director of organising Strachan Crang.  During the consultation period the EPMU would offer alternatives to keep all the work done at the airline's two centres in Auckland.  "We believe that having call centres and support centres in-house is the best solution because they understand the brand," Crang said.
Air New Zealand's acting chief sales officer Norm Thompson said no redundancies would result and about 70 temporary staff would be offered permanent full-time positions at the new IBM centre.
By Grant Bradley, The New Zealand Herald